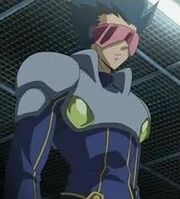 Hello all newcomers!
I welcome you all to the Yugioh Duel Squad Wiki!
This Wiki stand for four things, the main purpose of the Wiki:
Dueling, Deck Archives, Card Tactics, and even some polls.
Not a lot of this can be incoporated yet; however, you can help place this essential material into our new Wiki.
This Wiki is not a typo; the SQuad stands for Squad and Quad.
We are a united Squad, and our purposes total four, a Quad!
TechGenusMasterWA01 (talk) 23:54, October 28, 2012 (UTC)
Ad blocker interference detected!
Wikia is a free-to-use site that makes money from advertising. We have a modified experience for viewers using ad blockers

Wikia is not accessible if you've made further modifications. Remove the custom ad blocker rule(s) and the page will load as expected.